Reliance Industries purchased the Campa Cola brand from Pure Drinks Group for around Rs 22 crore and said that it would relaunch the Campa cola by October this year.
This was the year 1977. Very important from the point of view of Indian politics. That year the Emergency imposed by Indira Gandhi ended and the Janata Party came to power. The focus of the new government was on promoting nationalism and local brands. In such a situation, the government placed a condition in front of the American company Coca-Cola to continue the sale of its product in India. It was said that Coca-Cola would have to give up its secret formula.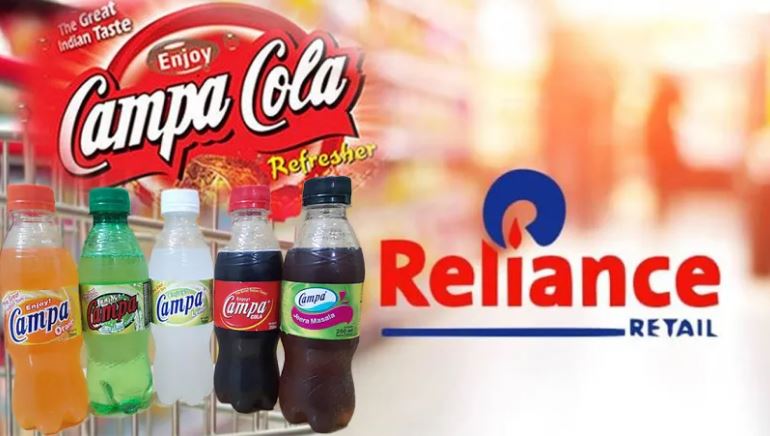 The government knew that Coca-Cola would never give up on its secret formula and that it would be forced to leave the country, and the same thing happened. Coca Cola left India. With the exit of Coca-Cola, Indians wanted an alternative. The Government of India saw the occasion and launched its own cola brand named Double 7 (77) to mark the year of change.
Double 7's tastet was completely different from Coca-Cola, which people did not like. Sensing the opportunity, Delhi-based Pure Drinks also started selling its soft drink under the name Campa-Cola. Campa-Cola's branding, logo, and flavor were close to that of Coca-Cola. This gave it an opportunity to grab a good market share. Parle also launched its own drink called 'Thums Up'. It proved to be a big hit for him.
There were now two main competitors in the cola industry, Campa-Cola, and Thums-Up. Campa-Cola was engaged in a price war by reducing the price of its product, but Thums-Up adopted a different strategy. Instead of reducing the price, he increased the bottle size from 200 ml to 250 ml and marketed it as 'Maha Kola'. As a result, Thums-Up became the market leader.
You must be wondering why we are telling this story today. Actually, Reliance is about to enter the FMCG business. According to a media report, under this plan, Reliance has acquired Campa Cola in a deal with Delhi-based Pure Drink Group for about Rs 22 crore.
Reliance will have direct competition with Coca-Cola and PepsiCo. Reliance is preparing to launch Campa Cola in three flavors – Lemon, Orange and Cola. In the first phase, Reliance will sell it in its retail stores, Jiomart and kirana stores.
That is, after the departure of Coca-Cola from India in 1977, the Campa Cola, which filled its shortage, is now ready to enter the market again.
Source: Bhasker News