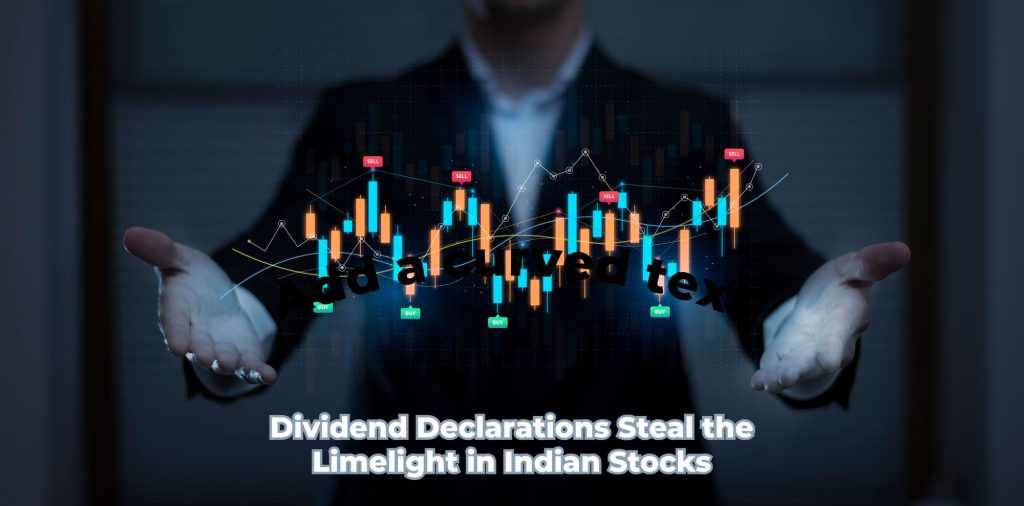 Indian stock market witnessed a dividend declaration frenzy in the past week, with companies vying to delight their shareholders. The week reached its crescendo with some big players making generous announcements.
On a thrilling Friday, Asian Paints, Symphony, Kajaria Ceramics, and Hindustan Unilever took center stage. Asian Paints painted the town with a dividend of ₹5.15 per equity share, Symphony orchestrated a sweet tune at ₹2 per equity share, Kajaria Ceramics added to the ceramic charm with ₹6 per share, and Hindustan Unilever left a significant mark with ₹18 per equity share.
The excitement began on Thursday when seven companies, including Coforge, Tech Mahindra, Laurus Labs, Bhansali Engineering, and Share India Securities, stepped into the spotlight. Coforge set the bar high with a notable dividend of ₹19 per equity share, Tech Mahindra played its notes at ₹12 per equity share, Laurus Labs added a modest touch at ₹0.40 per equity share, Bhansali Engineering joined the party with ₹1 per equity share, and Share India Securities made its presence known with ₹3 per equity share.
Wednesday was equally thrilling as Nestle India served up a substantial dividend of ₹140 per share, and Cyient joined the chorus with a ₹12 dividend. Tuesday was no less impressive, with six companies, including Sasken Technologies and Balkrishna Industries, making their voices heard. Sasken Technologies declared a dividend of ₹12 per equity share, while Balkrishna Industries harmonized the scene with ₹4 per equity share.
The week kicked off with Ramkrishna Forgings and Happiest Minds announcing dividends on Monday. Ramkrishna Forgings set the stage with a dividend of ₹1 per share, while Happiest Minds brought joy with a dividend of ₹2.5 per share.
These dividend declarations have come from eighteen stocks, including esteemed names such as Hindustan Unilever, Nestle India, and Tech Mahindra. It's been a week of giving back to shareholders as these companies trade ex-dividend. Shareholders have reason to celebrate as the Indian stock market experiences a dividend bonanza.