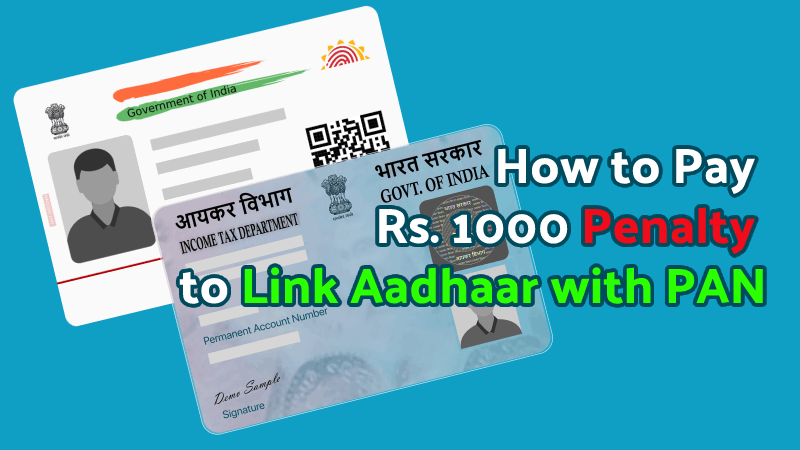 Effective July 1st, 2022, the penalty for failing to link your Link Aadhaar with PAN has doubled from Rs 500 to Rs 1000. The Central Board of Direct Taxes (CBDT) has extended the deadline for PAN-Aadhaar linking to March 31st, 2023.
However, individuals who have not yet linked their PAN and Aadhaar will now be subject to the Rs 1000 penalty. Non-compliance with this regulation may lead to the deactivation of PAN cards, which could result in the inability to carry out financial transactions.
You can Submit the Aadhaar PAN link request on e-Filling Portal, either immediately if payment is made through the e-Pay Tax service or after 4-5 working days of making of payment if payment is done on Protean (NSDL).
Steps to Pay Fine to Link PAN with Aadhaar on Income Tax Portal via e-Pay Tax
Step 1:- Visit e-Pay Tax
And, Fill in the necessary information PAN and Phone Number, and then click on Continue.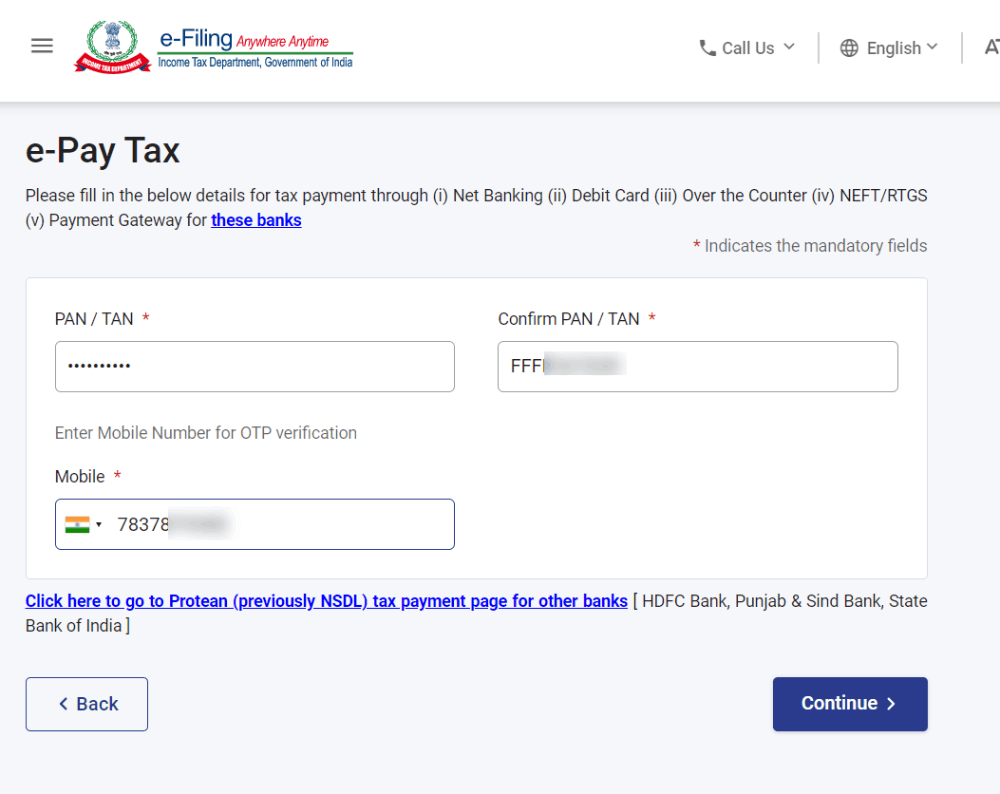 You will get an OTP
Step 2: Fill in OTP to complete the verification process. and click on continue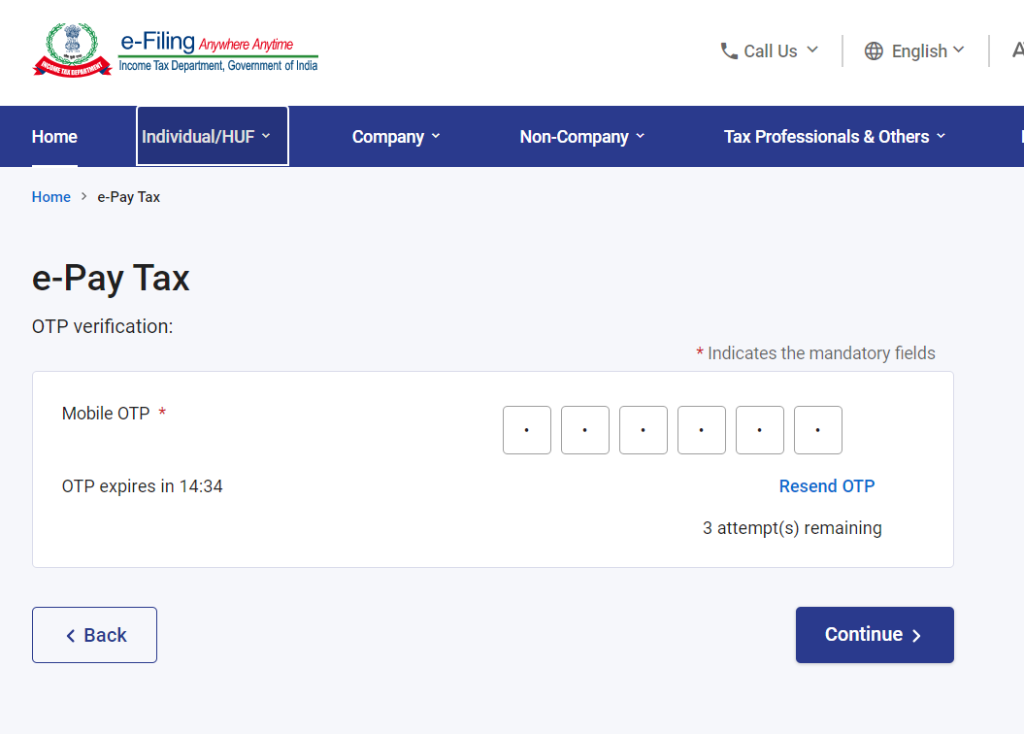 It will show, you have successfully verified through mobile OTP and click on Continue to Make a Payment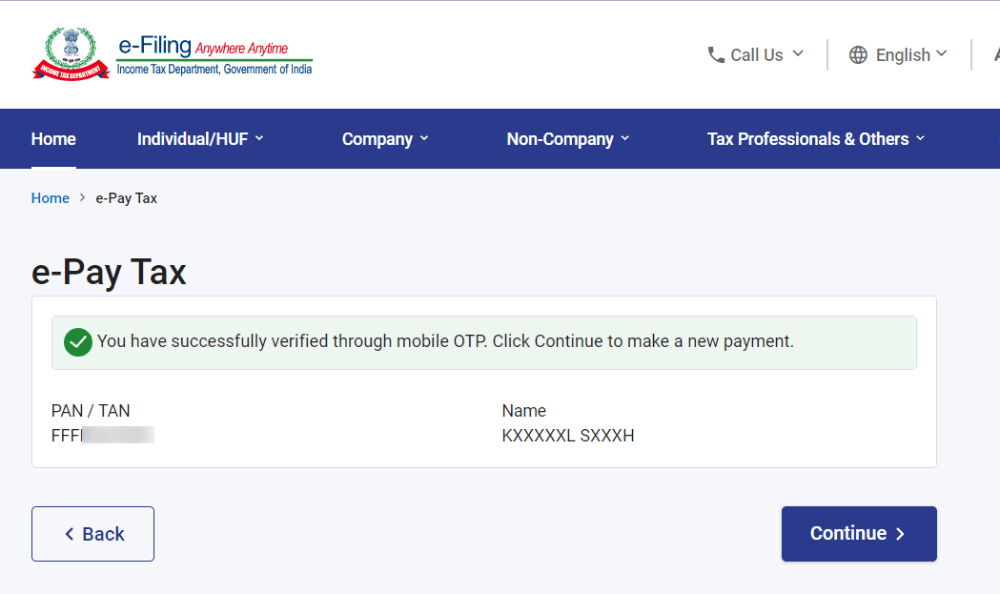 Step 3: You will see 3 options to choose from, move forward by clicking on proceed under the Income Tax option.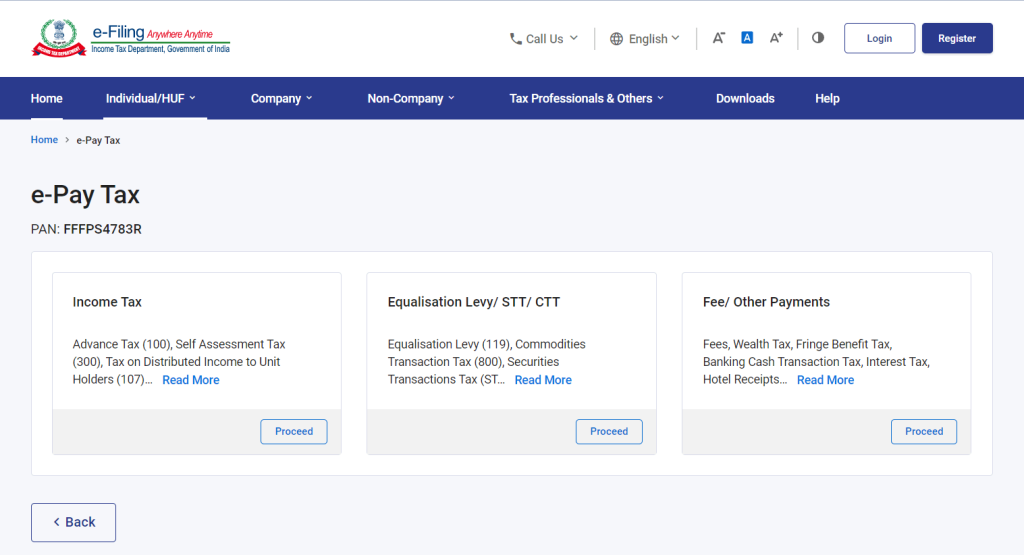 Now, select AY (2023-24) and Type of Payment as Other Receipts (500) and Continue.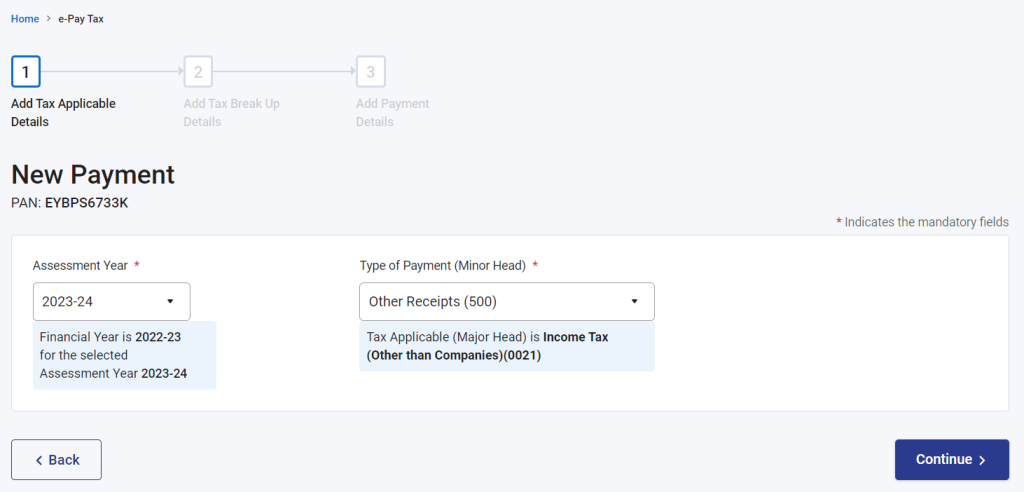 It will show you a net payment of Rs. 1000 in total, click on Continue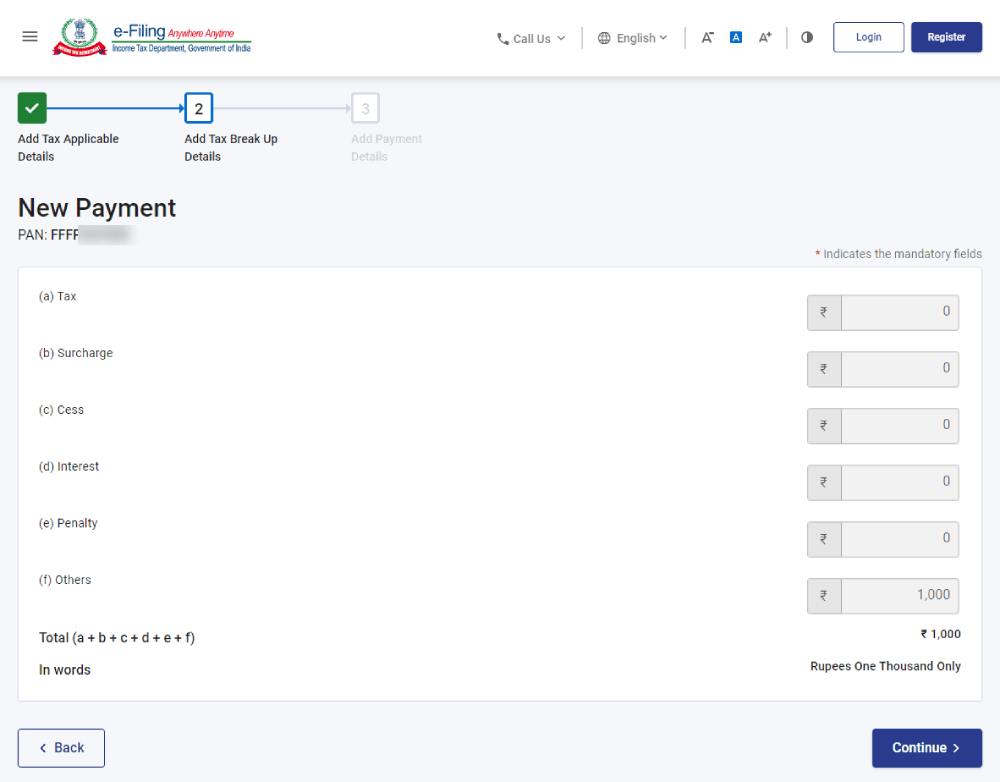 Now you will have to choose from payment mode as per your choice, select your preferred payment mode and bank, and click on Continue, I am choosing the Axis Bank Net Banking option for this example.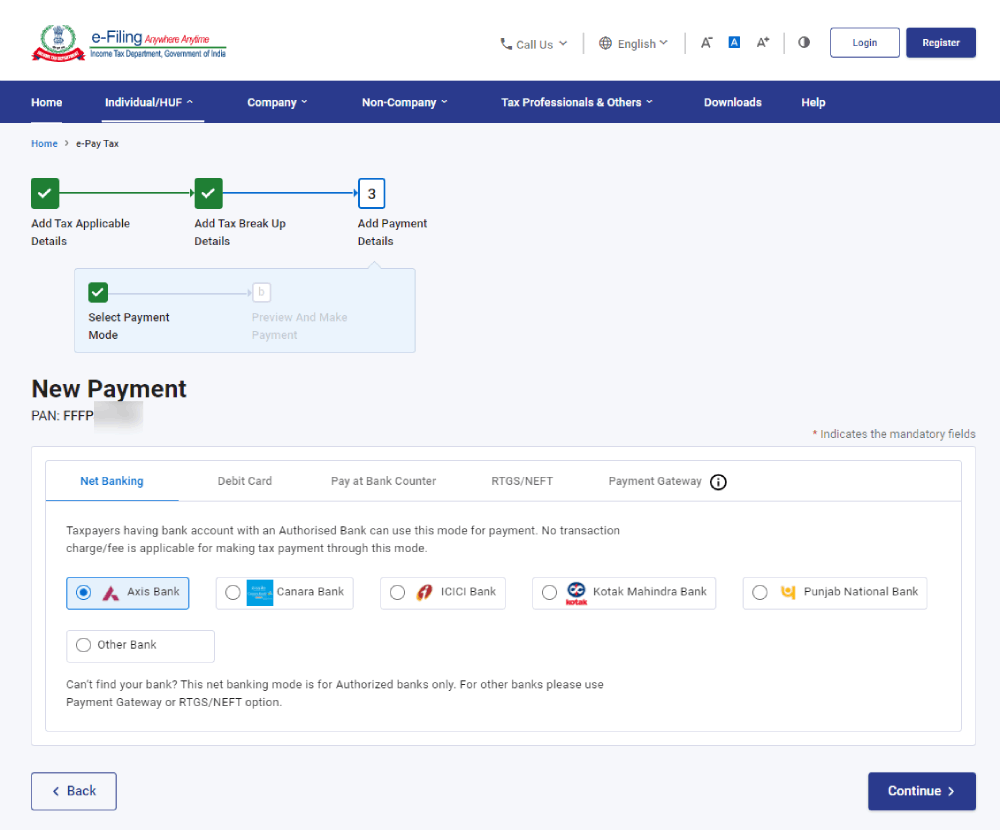 It will bring you to a page with payment details, cross-check all the details before clicking on Paynow, if all information is correct then click on Pay Now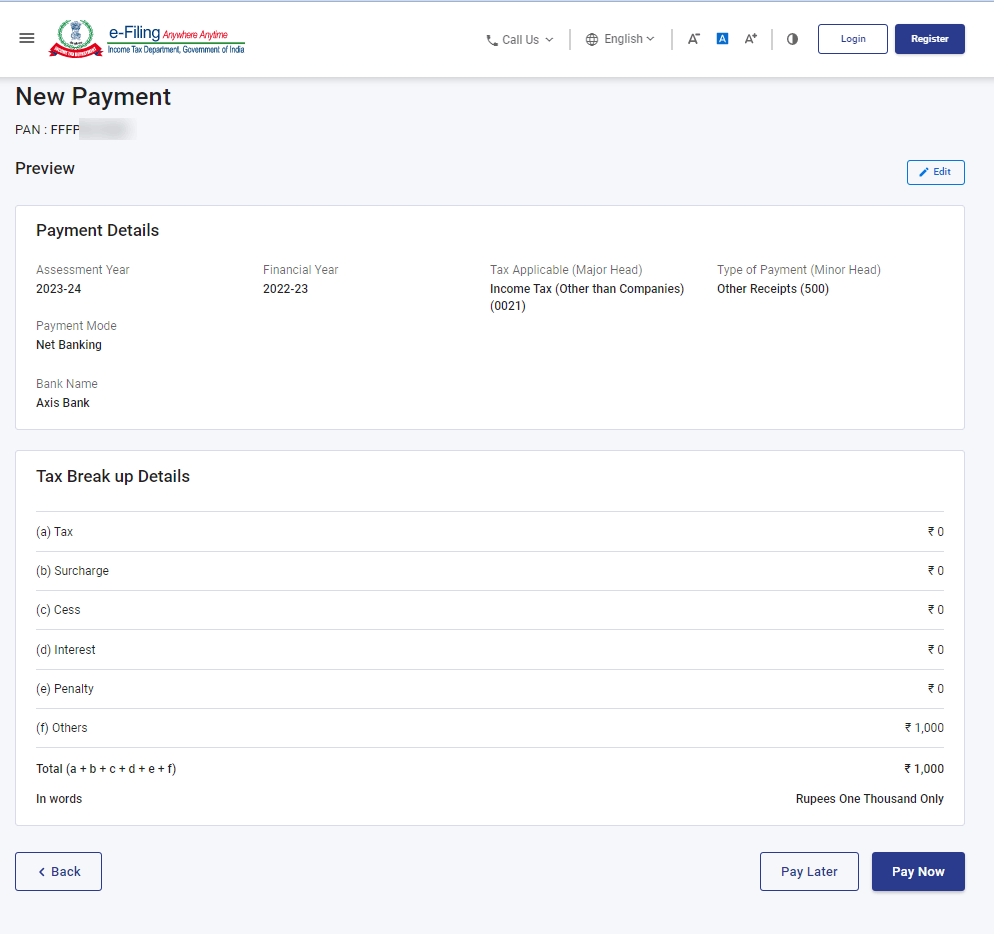 Select the checkbox of Agree to terms and conditions and click on Submit to the bank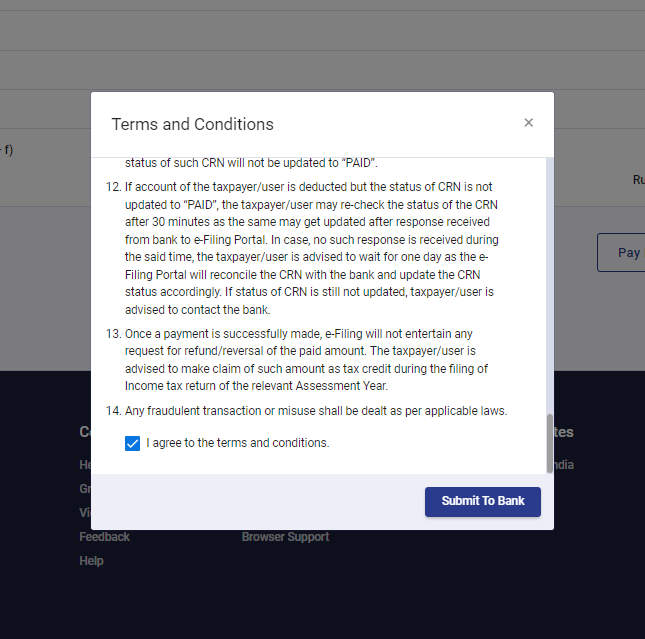 Now select the banking user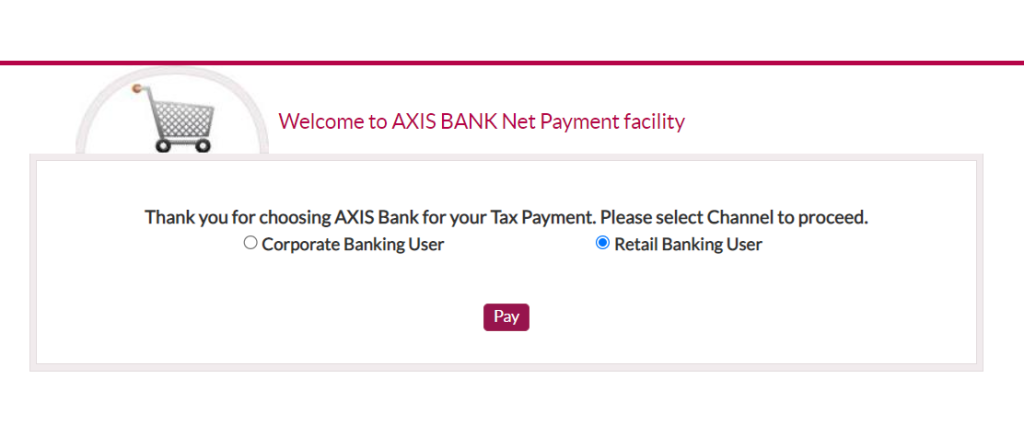 Log in to your bank account,  if you have chosen to pay via online banking and to the payment. It will show you Challan Payment is succesfull!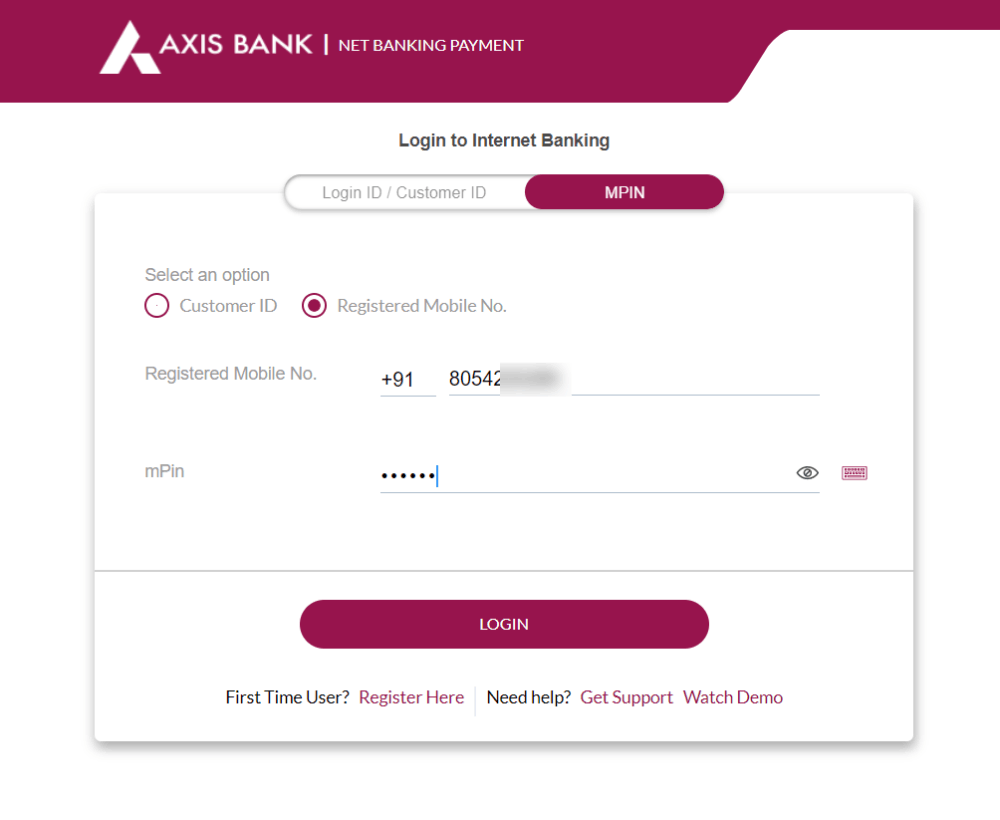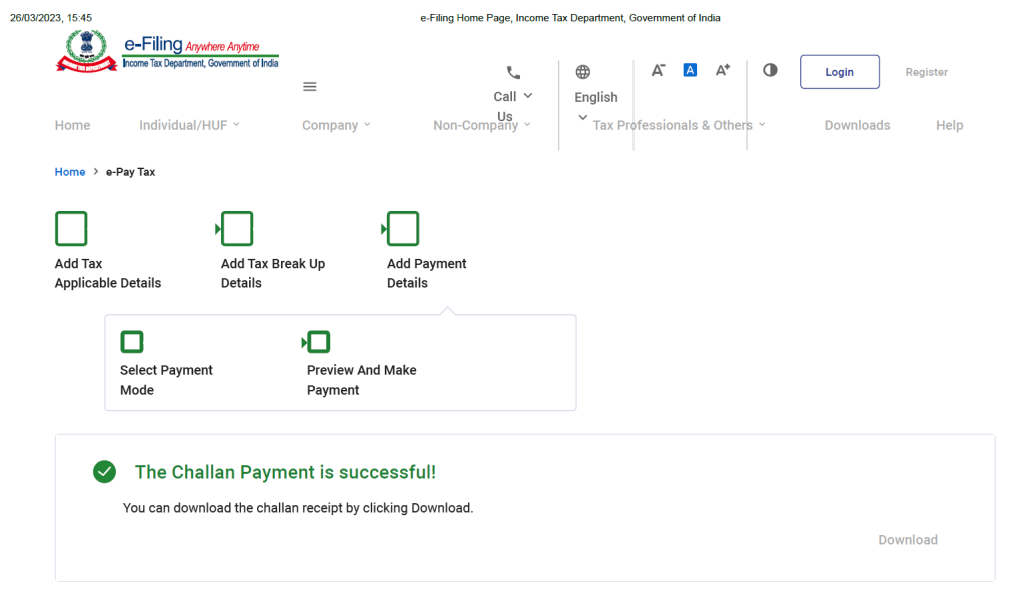 After payment, download the Challan receipt by clicking on download on the right bottom side of the page.
Now, as you have paid the fine/penalty Submit the Aadhaar PAN link request on the e-Filling Portal.