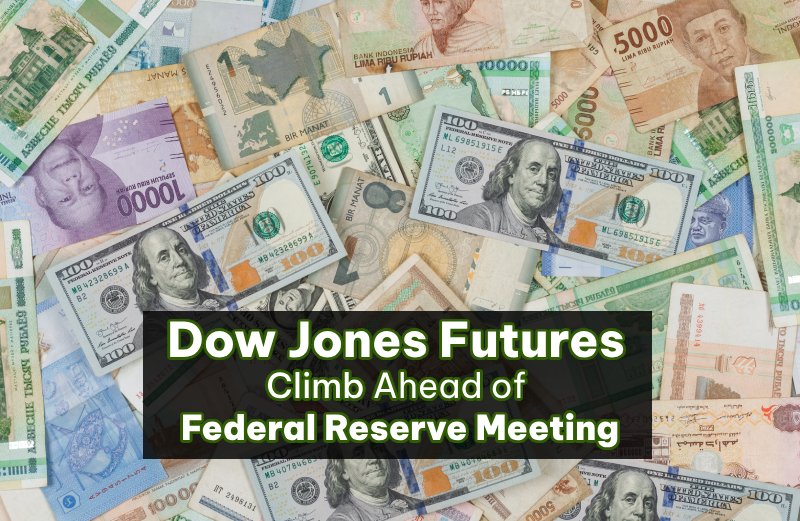 Dow Jones futures were up in early trading on Tuesday as investors waited to see what the Federal Reserve would do at its two-day policy meeting. While the market does not expect a hike this time, there is a slight chance of one at the next meeting, which will take place on December 13th. Tesla (TSLA) continued its downward slide on Monday, falling below its 200 price level, which marks a drop of over 30% from its 52-week peak.
Amazon (NASDAQ; AMZN) moved higher on Monday, edging back above the 50-day moving average after falling below its 200-day moving average for the second time in a row. Nvidia (NASDAQ; NVDA) advanced for the second day in a row after falling below its 400 price level last week, the first time in more than a month. A number of stocks advanced in early trading today, led by a 16% rise in Pinterest (PINS). Walmart (WMT) closed at 165.85 BUY PCT. UnitedHealth (UNH) closed at a new BUY PCT at 5.46.78.
On Monday, the Dow Jones Industrial Average surged by 1.6%, gaining 510 points, while both the S&P 500 and the tech-heavy Nasdaq composite saw increases of 1.2%. Concurrently, the yield on U.S. Treasury bonds dropped to 4.83%, and West Texas Intermediate futures showed a nearly 1% rise.
Turning to the "Magnificent Seven" stocks, Tesla experienced a 1.5% decline early on Tuesday. Meanwhile, Apple (NASDAQ:AAPL) and Microsoft (NASDAQ:MSFT) had mixed trading before the market's opening. Apple is gearing up for its fiscal fourth-quarter report set to be released later this week, while Microsoft's shares are inching closer to an early buy trigger at 346.20.
In other market developments, Lululemon Athletica (NASDAQ:LULU) remains below the 406.94 buy point of a flat base, and Light & Wonder is in the process of forming a flat base with a 79.97 buy point. Tradeweb successfully broke out from a flat base with an 87.53 buy point after the release of the company's third-quarter earnings report.