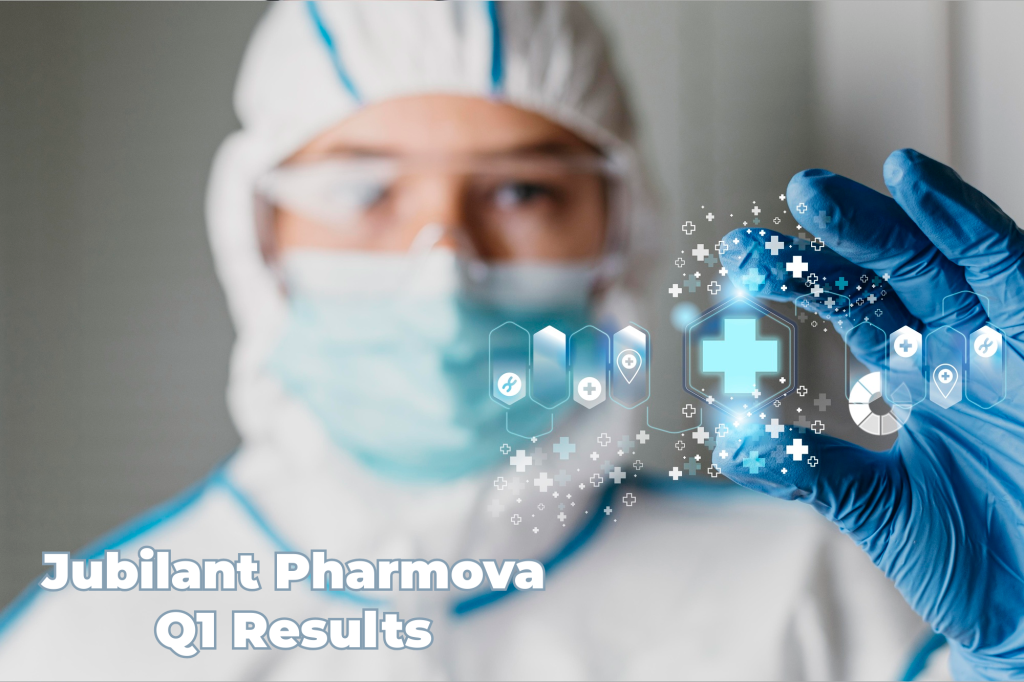 In a recent financial report, Jubilant Pharmova Ltd revealed a significant 87% decline in its consolidated net profit for the first quarter ending on June 30. The net profit stood at a mere Rs 6 crore, a sharp contrast to the Rs 46.8 crore profit recorded in the same period the previous year. The company cited higher expenses as the primary factor impacting its profitability during this quarter.
Revenue Performance
Despite the decline in net profit, Jubilant Pharmova's consolidated total revenue from operations saw a marginal increase. It reached Rs 1,586.9 crore in the first quarter, compared to Rs 1,451.7 crore in the corresponding period a year ago. This modest rise in revenue provided some relief amidst the challenging financial results.
Segment-Wise Breakdown
Let's take a closer look at the revenue generated by various segments within Jubilant Pharmova during the first quarter:
Radiopharmaceuticals: This vertical reported revenue of Rs 204 crore, indicating steady performance in the nuclear medicine segment.
Radiopharmacies: The radiopharmacies segment registered revenue of Rs 487 crore, demonstrating a positive growth trajectory.
Generics Business: Jubilant Pharmova's generics business contributed Rs 202 crore in revenue, reflecting the company's diversified product portfolio.
Contract Development and Manufacturing Organisation (CDMO) API Segment: The CDMO API segment posted revenue of Rs 177 crore, showcasing the company's capabilities in contract manufacturing and development.
Expenditure Analysis
The first-quarter expenses for Jubilant Pharmova amounted to Rs 1,568.9 crore, a notable increase from the Rs 1,393.8 crore incurred during the same period last year. The rise in expenses put additional pressure on the company's profitability, impacting its overall financial performance.
Future Prospects
Jubilant Pharmova faces several challenges to reverse the current decline in net profit. The company's management is likely to focus on cost optimization strategies to streamline operations and reduce expenditure. Additionally, leveraging the growth potential in the radiopharmaceuticals and radiopharmacies segments may prove crucial for bolstering the company's financial position.
Market Response
Investors and market analysts are closely observing Jubilant Pharmova's Q1 results. The significant dip in net profit has affected investor sentiment, leading to fluctuations in the company's stock prices. Some long-term investors remain cautiously optimistic, believing in the company's ability to rebound and regain momentum in the pharmaceutical market.
Conclusion
Jubilant Pharmova's Q1 financial report reflects a challenging period for the company, with an 87% decline in net profit attributed to higher expenses. While the consolidated revenue witnessed a slight increase, it will be essential for the company to address its expenditure and implement strategic measures to improve profitability. As the pharmaceutical industry evolves, Jubilant Pharmova will need to adapt to changing market dynamics to secure a stronger financial performance in the quarters ahead. Investors, stakeholders, and industry experts will closely monitor the company's actions and decisions to gauge its progress and potential for growth in today's dynamic business landscape.