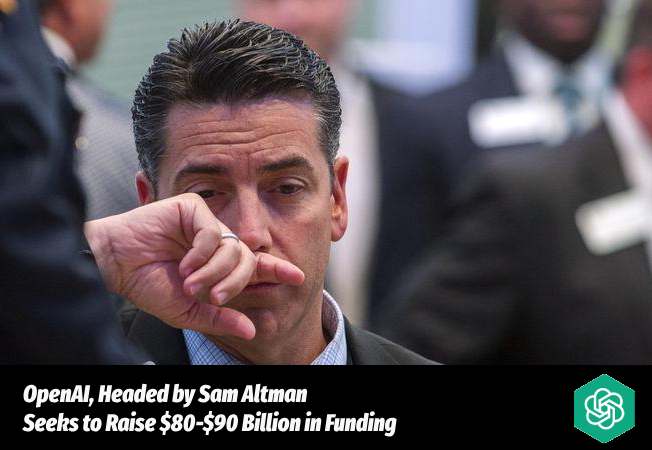 San Francisco, September 27 (IANS) – OpenAI, led by Sam Altman, is currently in talks to secure funding at an impressive valuation ranging between $80 billion and $90 billion through the sale of existing shares. The Wall Street Journal has reported that the creators of ChatGPT are engaging in discussions with potential investors for a share sale that could see the company's value triple compared to earlier this year.
OpenAI's revenue model includes charging individuals for access to an enhanced version of ChatGPT. In this fundraising initiative, employees are expected to have the option to sell their current shares rather than the company issuing new ones, as outlined in the report.
This move follows OpenAI's successful share sale earlier in April, which garnered more than $300 million and valued the company at $29 billion. Sam Altman, in a private conversation, has hinted at OpenAI's ambitious goal of potentially raising as much as $100 billion shortly, aimed at advancing artificial general intelligence (AGI) capabilities.
Microsoft (NASDAQ: MSFT) demonstrated its confidence in OpenAI's potential by investing approximately $10 billion in the AI startup, now holding a 49 percent stake.
Furthermore, OpenAI has projected an impressive revenue target of $1 billion for the year 2023. However, media reports have raised concerns, suggesting that OpenAI could face financial difficulties by the end of 2024 if additional funding is not secured promptly.
Investopedia recently released a report asserting that it might be premature for leading AI companies like OpenAI, Anthropic, or Inflection to enter the initial public offering (IPO) market. According to the report, a successful IPO typically requires at least a decade of operation and a revenue of $100 million, a milestone that these companies have yet to achieve.